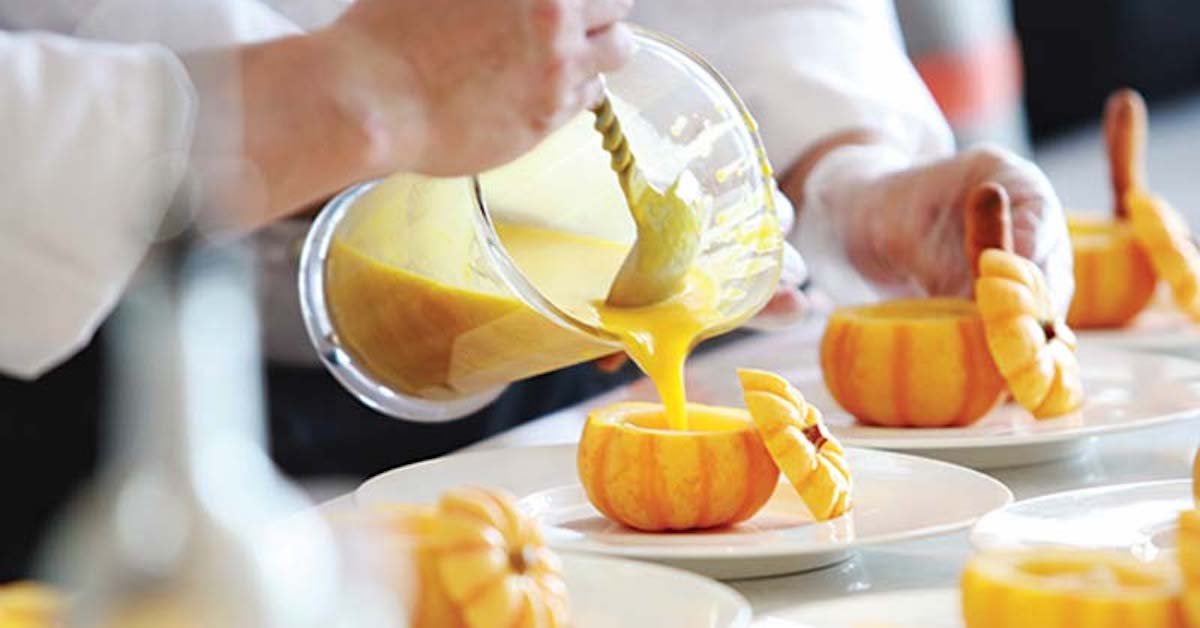 03 Jan

4 steps your restaurant can take to reduce its food waste footprint

It is estimated that more than half of food produced in Canada goes to waste. The food service industry is responsible for 13% of perfectly edible food ending up in the garbage. 

Out of the 80,000 tonnes of food waste generated by the City of Vancouver in 2019, the majority of it came from industrial, commercial, and institutional sectors according to this recent study – 58% to be precise. This wasted food comes at an enormous cost to us all. 
The cost of food waste
Financial
Businesses pay for food that it throws away three times: when purchased, when stored and prepared, and then when thrown away. This report found the Canadian food service industry spends $7 billion every year on food that it throws away. And as the cost of food soars, that number only stands to rise. 
Environmental
Lost and wasted food accounts for between 8-10% of global greenhouse gas emissions – four times of what is generated by the aviation industry. 
Social
In Canada, 1 in 8 people lack affordable access to nutritious food. With inflation and the rapid rising cost of living, the number of food-insecure Canadians is rising with it. So while more than half of the food this country is producing is being thrown away, a growing number of people are going hungry. Go figure.
4 ways you can reduce your food waste footprint
While the problem of food waste is deeply unsettling, the good news is that there is something you can do about it. According to research, the financial benefits of investing in food waste reduction strategies alone will make it worth your while – you could save up to $14 for every $1 you invest.
Here are some of our tips of things you can do.
Source surplus or b-grade supplies for your menu items
Dine Out Vancouver Festival provides the perfect opportunity to try new things out with your customers. You could try sourcing surplus, b-grade, or offcuts and use these ingredients to create a featured 'ugly duckling' menu item. Not only will purchasing these off-spec supplies save on your procurement costs, but offering a recovered food menu item will help you appeal to Vancouver's rapidly growing community of sustainability-motivated consumers. If it's a hit with your customers, you could make it a regular feature on your menu.


How to get started
Sign up to the FoodMesh Marketplace to purchase other organizations' surplus ingredients at a reduced cost. You can also use it to sell or donate your own surplus ingredients when you no longer have a use for them.
Ask your regular supplier for b-grade products
Work with organizations like ReCruz Produce to source offcuts to incorporate into your meals
Team up with a local organization

There are so many organizations in and around Vancouver that are dedicated to helping you reduce your food waste. Here are some of the ways you can collaborate:
Team up with

BetterTable.ca

 to track your current food waste practices and implement best practices in the Canadian hospitality industry for reducing the food waste you generate. 

Send your unused ingredients to an upcycler that can turn it into a whole new product.

ReCruz Produce

,

Trendi

,

Luv the Grub

,

Goodly Foods

are a few examples of upcyclers operating locally.

List your unsold products on apps like

Too Good To Go

, and sell them to consumers at the end of the day in a mystery bag. You not only save that food from being thrown away, you recover some of your costs in the process.

Donate your pre-prepared food and ingredients to a local food recovery charity, such as Vancouver Food Runners or La Tablée des Chefs. They can pick it up and quickly and efficiently redistribute it to people in need.
Keep your scraps out of the garbage
Instead of throwing food scraps into the garbage, take the time to find alternative uses for them. For example, you could:
Team up with a local hobby farmer to collect your food scraps to feed their animals (FoodMesh can help connect you to a farmer if you don't know any) 

Find a composter that can turn your food scraps into nutrient-rich soil that can help grow more delicious food. Examples include

FoodCycler

,

Regenerative Waste Labs

and

EcoAction Recycling

Recycle your used cooking oil and animal byproducts through

West Coast Reduction

 

You will need to get appropriate containers, clearly label them and train your staff on how to safely separate unused food from garbage, but keeping those scraps out of the garbage will keep those greenhouse gas emissions out of the atmosphere. Win win!
Invite customers to donate to a local food recovery charity
There are hundreds of charitable organizations operating in and around Vancouver that are helping to put businesses' surplus food onto the plates of people who need it. However, the operational costs involved in collecting, sorting and redistributing this food is enormous, and the financial hardship these organizations are facing is worse than ever.  You could invite your customers to make a donation to these charities when paying their bills. If you would like to find a charity near you to donate to, contact FoodMesh and we will connect you to one near you.
Don't forget to tell the world what you're doing
Letting the community know the actions you're taking to reduce your food waste footprint could help you attract both guests and talent to your restaurant. Here are some of the things you can do:
Tell us

what you're doing, so we can help to spread the word on FoodMesh's communication channels. If enough organizations opt to create ugly duckling menu items during Dine Out, Destination Vancouver will also make sure the general public are aware of what you're doing.

Get your restaurant listed on

EcoMeter

– Vancouver's guide to environmentally friendlier restaurants. You can request to be added when you work with one of the service providers listed, including FoodMesh, Rethink2gether, Vancouver Food Runners and Too Good To Go. 

Take the

PLEDGE on Food Waste

, an international third-party audited certification, and stand among other food businesses around the world committed to reducing their food waste.

Find out how you can earn the coveted

Green Michelin Star

, which takes into account your efforts to reduce food waste (among other sustainability criteria).
For additional information and resources to support you reduce your food waste, review this comprehensive guide Metro Vancouver created. 
Reducing your food waste is not only the right thing to do for the health of our planet, but it is also good for your business.  So what are you waiting for?
Join the Metro Vancouver Food Recovery Network
Be part of a growing community of organizations that are coming together to help ensure that no food unnecessarily goes to waste.
Join the network
Written by Megan Czerpak, Head of Communications at FoodMesh