25 May

Daiya Foods case study
The challenge
As an industry leader in plant-based dairy alternatives, Daiya Foods is an ethically driven company that prioritizes reducing their environmental impact and supporting their local community. However, as the company continued to expand, they started producing more surplus food that could not be sold but was still perfectly fit to be eaten, whether it was due to offcuts or seasonality. As an environmentally conscious organization they are committed to reducing their food waste but were experiencing challenges in finding ways to divert their surplus from landfills, and finding charities with enough capacity to accept, transport and store  their products. At that time Daiya Foods also did not have a system in place to track the volumes of product they were donating or where their products were going. That's when they discovered FoodMesh!
About FoodMesh
FoodMesh is a digital technology company designed to help the food industry reduce food waste by meshing supply with demand and tracking the results. FoodMesh's online Marketplace allows businesses with surplus food to post it for sale or donation to a network of over 650 businesses and non-profits and charities. Businesses are able to recover costs, reduce waste and increase their bottom line while buyers or donees have easy access to low-cost, high-quality, local food that would have otherwise gone to waste.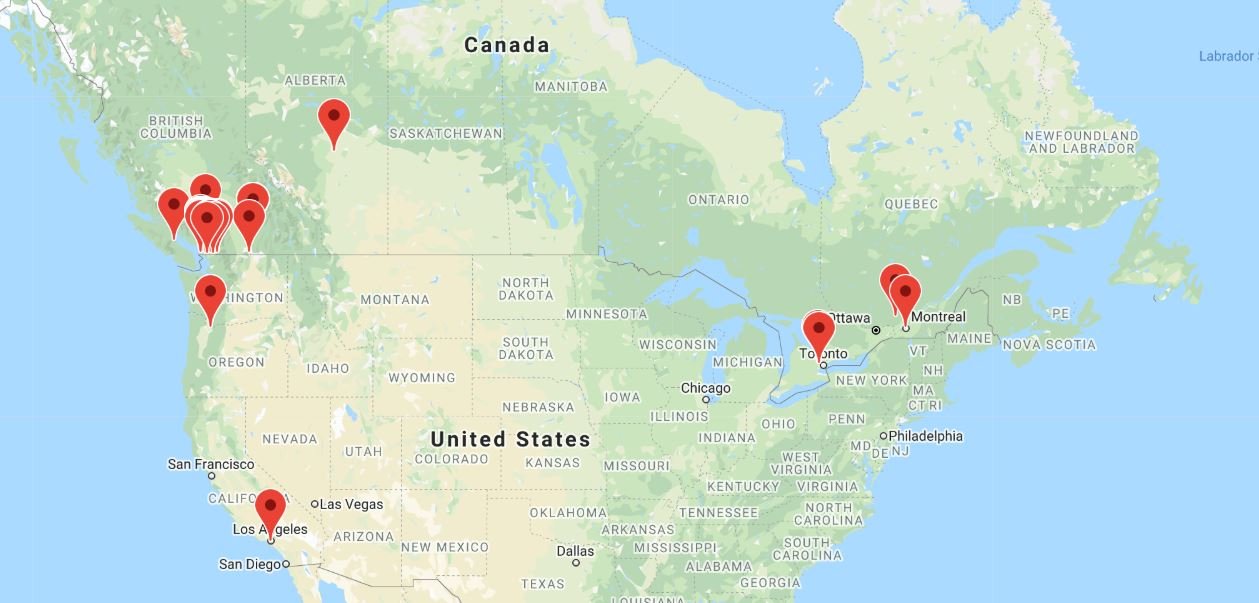 How FoodMesh helped Daiya Foods
In 2018, Daiya Foods joined the FoodMesh network and started posting their surplus for donation on the Online Marketplace.
They can now easily create and post listings for their different warehouse locations and connect with a network of over 155 verified and trusted charities across the country. Every time they post a product on the Marketplace, a notification is sent out to the network allowing for easier and faster connections. The Marketplace has not only made it easier for Daiya to find more charities to donate to, but also allows them to effortlessly track their donations and measure their environmental impact.
"Lotus Light Charity is always excited every single time we find Daiya's donations listed on FoodMesh! Daiya's dairy-free yogurt alternatives, pizzas, and dairy-free cheeze shreds have been helping feed food insecure people in our local community (low-income families, inner city students and the homeless) in Metro Vancouver since the day Lotus Light opened our account on FoodMesh."
Gia Tran, Food Recovery Volunteer
Measuring the impact
Since partnering with FoodMesh in 2018, Daiya Foods has donated to over 35 different charities across North America that they weren't connected with before. The Marketplace has helped Daiya Foods to streamline its food recovery and donation process, saving them time and money. They have donated over $646,000 worth of food, diverted over 121,000 Kg of food from the landfill and created 202,000 meals for families in need. These food donations have been instrumental in benefiting low-income families and vulnerable members of local communities that struggle to access high-quality nutritious food.

Looking forward, Daiya Foods is committed to continuing to reduce their environmental footprint by redistributing their surplus food, and FoodMesh is helping them give back to the community, track their impact, and make new connections through the Marketplace.
If your business is looking for ways to reduce your food waste while supporting your local community, why not sign up for a free account on the Marketplace to help divert your surplus food, packaging or equipment. It's a practical way to achieve your sustainability and waste reduction goals, build your own local food recovery network, and create a more connected and efficient food system.