02 Aug

Spotlight on: Slow Bottled Sunday

In support of the North Okanagan Food Recovery Network, this spotlight shines a light on local businesses that are finding innovative ways to upcycle surplus food from the Okanagan – turning food that would have previously been discarded into a whole new product, and creating new value in the process.
What is Slow Bottled Sunday's mission?
To maximize the value of BC-grown food.
How does it work?
We upcycle fresh, BC-grown produce into whole-food based condiments.
What inspired the founding of Slow Bottled Sunday?
Chef Nate's passion for food began by saucing up BC's harvest as a young boy on Salt Spring Island. Shortly before Covid, he called up Adam to see if he was interested in helping to turn this lifelong passion into a business that helped people find connection with and through real, local food.  
Adam was living close to his own food on his family's multigeneration farm after recently completing a degree focused on global food/critical supply chains and food waste. 
 Together they wanted to work toward strengthened farm-to-table connections.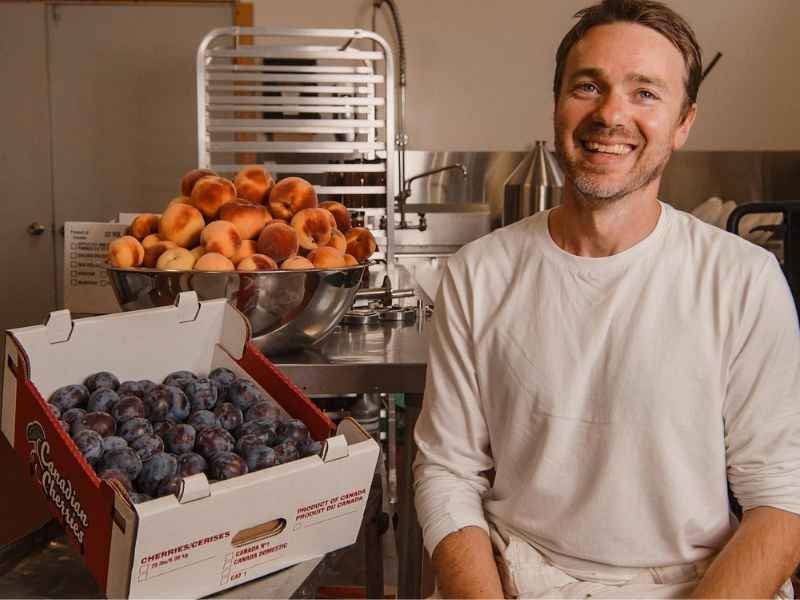 How much food have you rescued to date?
65,000 pounds.
Where are you sourcing the ingredients you are upcycling?
BC farms.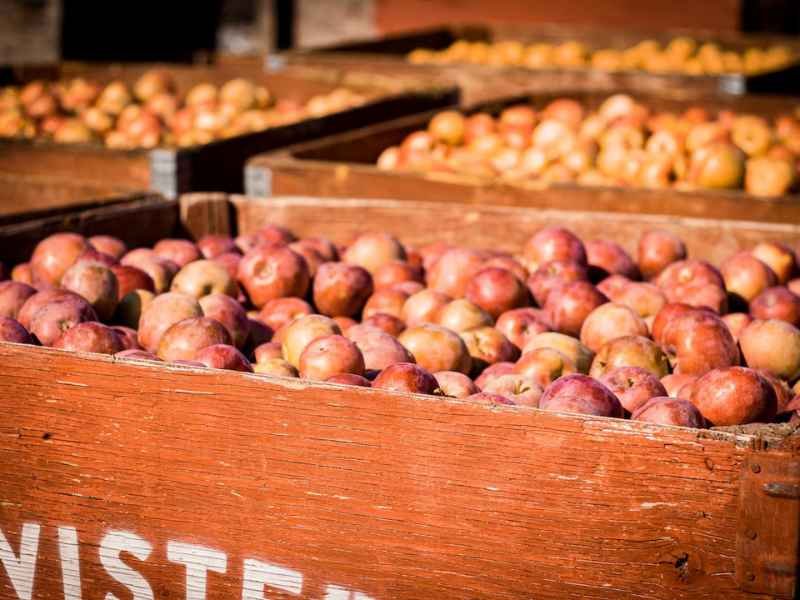 What can you share about the environmental, social and/or economic impact of your work to date?
Customers who've joined "BC's tastiest rescue mission" help keep food out of landfills, thereby reducing our collective methane footprint. 
Economically – a circular economy that adds value to BC-grown food. 
Socially/spiritually – customers get to consume bottled products for which they have more of a connection with the food/process/energy that created it.
What has your experience working with rescued food been like?
For our purposes, the quality is indistinguishable.
What do you think makes Slow Bottled Sunday unique?
Our focus is on maximizing the value of food and looking with an eye to how our ancestors – who lived in a more intuitive relationship with their food – would have maximized the value of their food resources.
What would you consider Slow Bottled Sunday's biggest success to date?
There have been a few!
Beginning a listing process with Save-On-Foods within our first few months of business;

Bing listed with Georgia Main Food Group;

Having a Master Chef from Texas return to our Christmas market a year after she'd first tried our products to purchase a suitcase full of our Cherry Barbecue Sauce to bring home with her;

Being invited by FoodMesh to Grocery & Specialty Food West and introduced as one of "Canada's rising stars" in the upcycling movement. 



What are some of the biggest challenges Slow Bottled Sunday has faced?
Covid supply chain issues, rapid inflation, finding consistent employees to fill part-time positions.
Where can someone looking to buy your product find them?
Check our Instagram for an upcoming market (we'll be 100s of them throughout southern BC in 2023), check our website for store locations, or order online.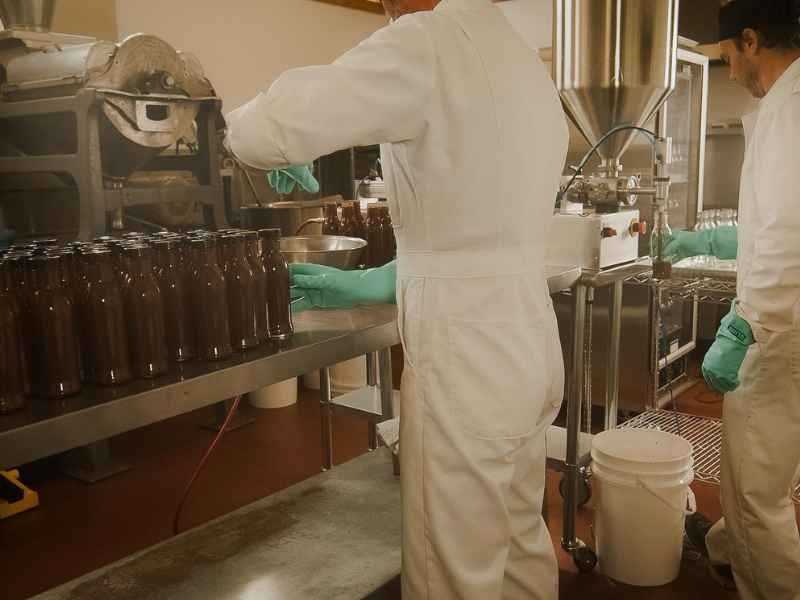 What has been the public response to your products?
The enthusiasm and the increasing enthusiasm has been amazing and it's what gives us our inspiration. This includes consumers, grocery purchasers, market organizers. Especially conscientious foodies who are familiar with the industrial ingredients, faceless supply chain and monotony in typical condiments, they're often blown away that something like our products exist. 
Have you noticed a change in attitude towards upcycled food since Slow Bottled Sunday first started?
Yes. In our early days (18 months ago), our market banner ("…made with rescued fruit") created more questions than anything. Now, at many markets and events customers are able to understand and appreciate that message without any explanation. We get a lot of people thanking us for what we're doing. They often talk about seeing so much fruit going to waste and not being able to do much about it.
What advice would you share with someone looking to start their own food upcycling venture?
Go into it with oodles of perseverance, passion, a strong work ethic and low personal living expenses.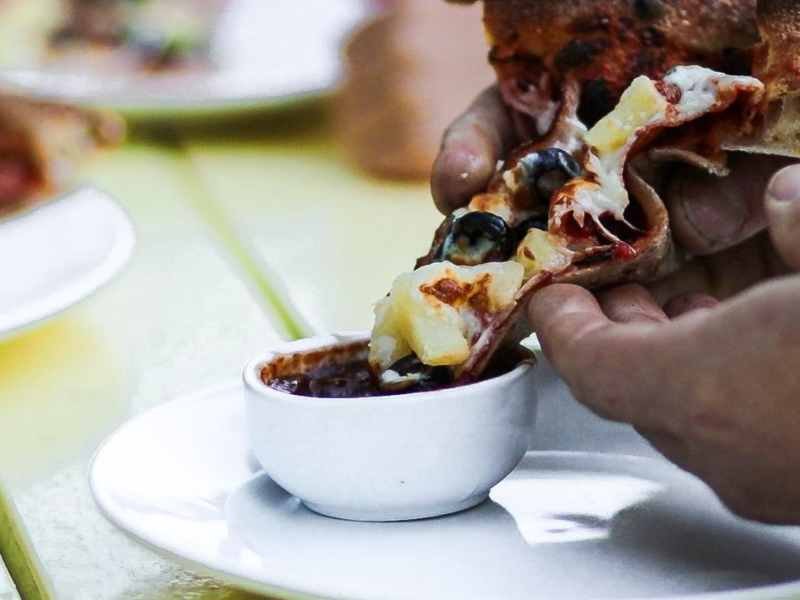 Join the North Okanagan Food Recovery Network
Be part of a growing community of organizations that are coming together to help ensure that no food unnecessarily goes to waste.
Join the network
Prepared by Megan Czerpak, Head of Communications at FoodMesh