21 May

Food is medicine

To mark International Volunteer Day in December 2020, FoodMesh pledged 150 volunteer hours to food security organizations in our communities. This series goes behind the scenes of the teams' experience at those organizations

I first learned about Cedar Feast House Catering in the summer of 2020, after its owner and operator Theresa Contois joined the FoodMesh network in a bid to secure access to quality nutritious food donations through our Retail Food Recovery program. 

As the person at FoodMesh responsible for matching charitable organizations to retailers launching food donation programs at their stores, I spent quite a lot of time talking to Theresa, learning about her and the important work she's doing. I was struck immediately by the unique business model of Cedar Feast House, and Theresa's can-do and positive attitude. 

Theresa founded Cedar Feast House back in 2011 to support vulnerable communities in Vancouver's Downtown Eastside. An incredibly talented chef and instructor at Vancouver Community College, she also offers culinary training to indigenous students. (Despite such a packed schedule, I'm yet to hear what Theresa's voicemail greeting sounds like, as she seems to never miss a phone call.)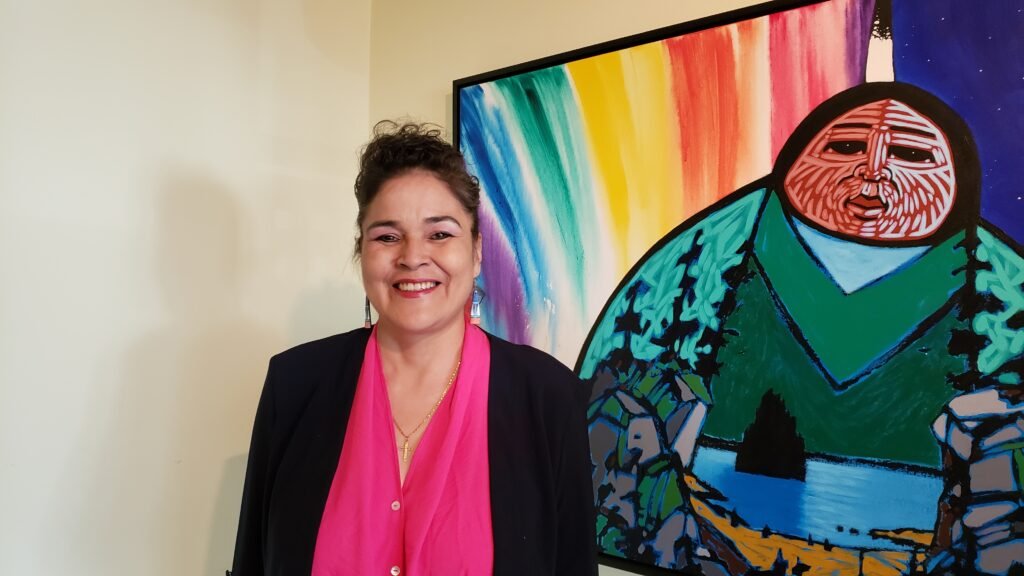 When the IGA on Broadway in Vancouver was preparing to launch its food donation program (as part of the Georgia Main-wide implementation of the Retail Food Recovery Program), my job was to identify a reliable donation recipient to collect all its surplus edible food. Cedar Feast House felt like a natural fit. 
Now 8 months on – Cedar Feast is receiving food donations from IGA five days a week. Even though the food she receives from IGA is no longer suitable for retail, it is perfect for turning into healthy and nutritious meals for her programs. 
"Food is medicine," proclaims Theresa. "The food donations we receive means that 1500 people each week have had something to put in their stomach for which they otherwise would have gone without. This is where getting better starts."  
Theresa receives an average of 50 kgs per day of high quality donations from the IGA store, ranging from fresh produce to meat and seafood. "I am so thankful and appreciate what the folks at IGA are doing – aside from feeding those in need, they are also keeping my people busy with experiences to work and learn."
Food is medicine
Theresa Contois
Seeing Cedar Feast House Catering in action
When FoodMesh pledged 150 volunteer hours to charities in the FoodMesh network, I jumped at the chance to spend my volunteer hours at Cedar Feast House Catering and see Theresa's work in action. 
Theresa invited me to be part of a special event where her students were catering for a group of elders at Vancouver Native Housing's Wilp Bilah dining hall. I was to assist with setting up for the occasion and serving food. If this event was a success, it could mean future opportunities for funding and long term development for her social enterprise. However on an even grander level, it was a priceless opportunity for her students to showcase their talents to a group of elders.  
I arrived to meet her students, who were already busy preparing for the luncheon. On the menu was an impressive array of traditional indigenous food with a modern twist: braised bison short ribs in a red wine reduction, spot prawn stuffed ravioli, and bannock bread pudding served with a wild blueberry compote and beetroot sorbet. "Scrape that love off the sides and bring it to the food," she instructs her students. When asked how we know if love can be found in food, she is quick to answer "try my food and tell me it isn't."
My role was to provide final touches to the dining hall and set the tables.
Most of the tools I used for the morning included a spray bottle and cloth, a broom, a mop, an ability to lift and move, and a keen attention to detail. I especially enjoyed the final touch of playing around with the overhead track lighting to highlight the vibrant and superlative artwork by Saskatchewan artist, Jerry Whitehead. 
My aim was to make the dining hall feel like an art gallery as well.  Theresa notes that each time she sees these paintings, it reminds her of her Manitoba upbringing, whether it is her grandmother, the last of a proud lineage of Ojibwe princesses, or her father who had survived as a prisoner of war on a single bowl of rice for four years. Theresa attributes much of her parent's strong drive to ensure that none of their children would ever experience hunger and isolation and instead value nutrition and community inclusion that may have stemmed from this period of her father's life.
The floor had dried from my earlier mop job just in the nick of time before the guests arrived and were to be seated. I was then suited up with a mask and apron, and ready to roll.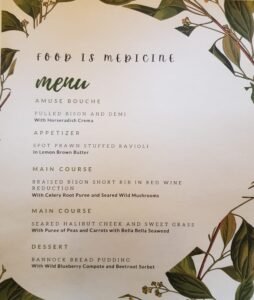 The occasion was opened with a ceremonial first nations blessing and followed by Theresa speaking to the elders about Cedar Feast House.
She was very candid and open about how personal struggles in her earlier life had provided her with the drive and dedication to provide opportunities to younger community members. No doubt, throughout the morning and lunch service, she and I would have intermittent conversations about how meaningful this real-life hands-on opportunity meant to her students.
She could see the pride and enthusiasm in their faces, and so could I. It was impressive to watch and an honour to participate in. 
For a student who has never made a sorbet or pasta before, to produce these dishes described by many as 'perfect,' is an immense boost to their self esteem and confidence. For Theresa herself, this is obviously rewarding. 
The food donations we receive from IGA means that 1500 people each week have had something to put in their stomach for which they otherwise would have gone without. This is where getting better starts.
Theresa Contois
As the guests sat down and enjoyed their first serving of appetizers and beverages, it was resoundingly clear that the food was a hit. Having some kitchen and dining experience of my own, I was also blown away by how calm, controlled, and pleasant the food preparation and final execution went – the opposite of what you see on reality television! I would credit this to Theresa's sharp eye and authoritative but hands-off supervision of her students. A second telling sign of success I noticed was that the guests seemed really comfortable, as if they were eating at home. 
I left that day feeling very elated on more than one account. It was touching to see what one motivated individual can do by providing opportunities to members of their community who may not have had that fair shake otherwise. I also left with a big smile knowing that the work I do with FoodMesh, is supporting individuals and initiatives like this many times over, and that the retailers we work with are playing a key role in helping to make organizations like Cedar House do the incredible work they are doing.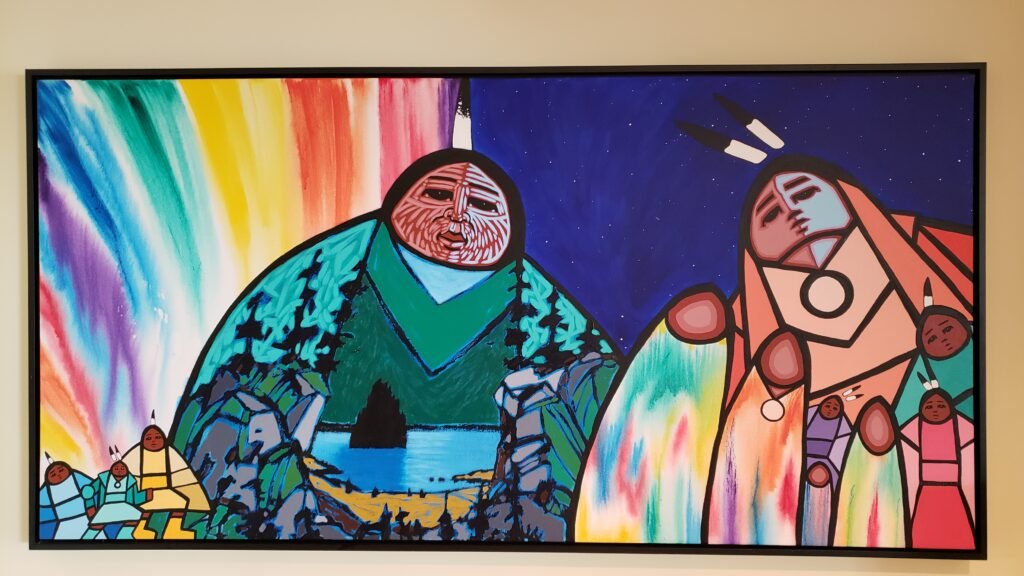 Looking forward, Theresa will soon be turning her attention to a new venture – to open a food truck to serve residents of the Downtown Eastside, through the food donations she receives through the Retail Food Recovery Program. She's also planning to open a community kitchen in the Downtown Eastside and start a YouTube cooking show. Stay tuned!
Written by Surindra Sugrim, Community Engagement Manager