26 Oct

'Pumpkin' worth talking about 🎃

Over 80,000 metric tonnes of pumpkins are produced in Canada each year. For National Pumpkin Day, FoodMesh's Nikki Mertens, Operations Support Coordinator, shares her ideas for how we can help ensure those pumpkins don't end up in landfill.

Halloween is one of my favourite times of the year – fall festivities, pumpkin spice lattes, colourful leaves, costumes, and guilt-free splurging on candy. But Halloween isn't just pumpkin spice and everything nice. 

Over 80,000 metric tonnes of pumpkins are produced in Canada each year but most of these do not get eaten. That's alotta pumpkins that are eventually discarded and left to rot. And when food rots in landfill, it generates methane, which is a greenhouse gas 28 times more powerful than carbon dioxide. That is very bad news for our environment.

So for this year's National Pumpkin Day, allow me to share some of my tips for how to make the most of the season while incurring as little waste as possible.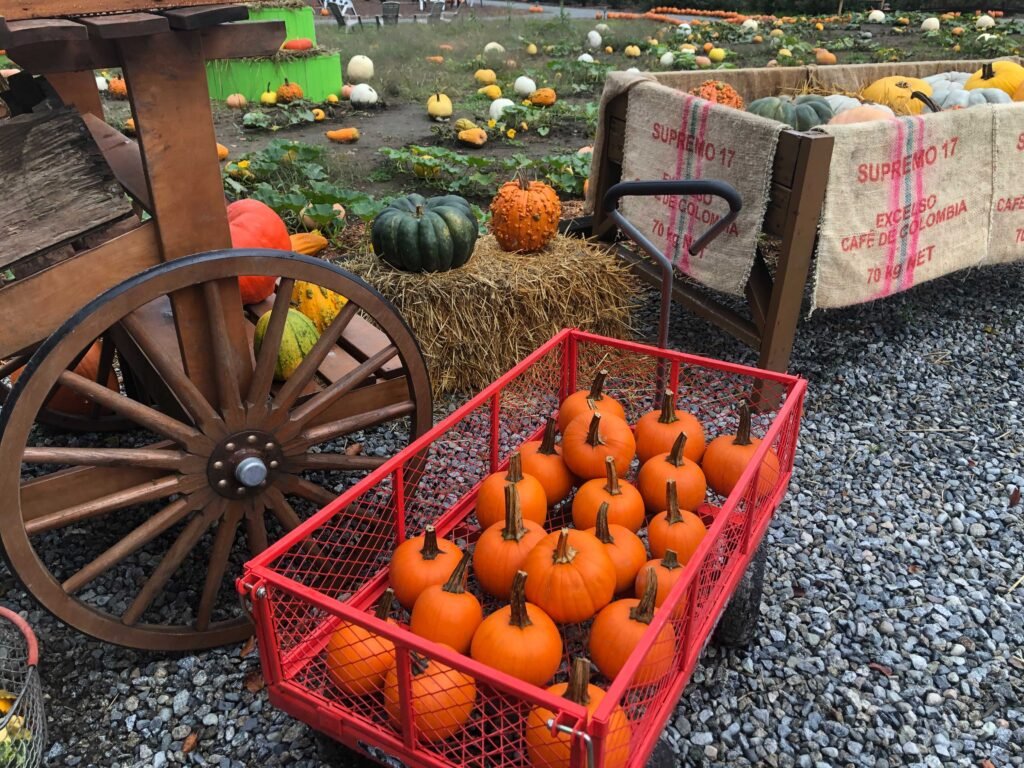 Buy from your local pumpkin patch
Going to the pumpkin patch is not only a fun fall festivity, it's better for the environment and supports your local family-run businesses. The majority of the pumpkins I find at grocery stores are imported from the USA, meaning they've travelled an awfully long distance to get there. This year I decided to visit Deep Roots Family Farm in Maple Ridge to buy my pumpkins. They had a wide variety of pumpkins, gourds, and other squashes with unique colours, shapes, and sizes. I think the most valuable part of visiting a pumpkin patch is being able to connect with our food system from the ground up through your own eyes. It's not every day you have the opportunity to visit a farm and see how our food is grown.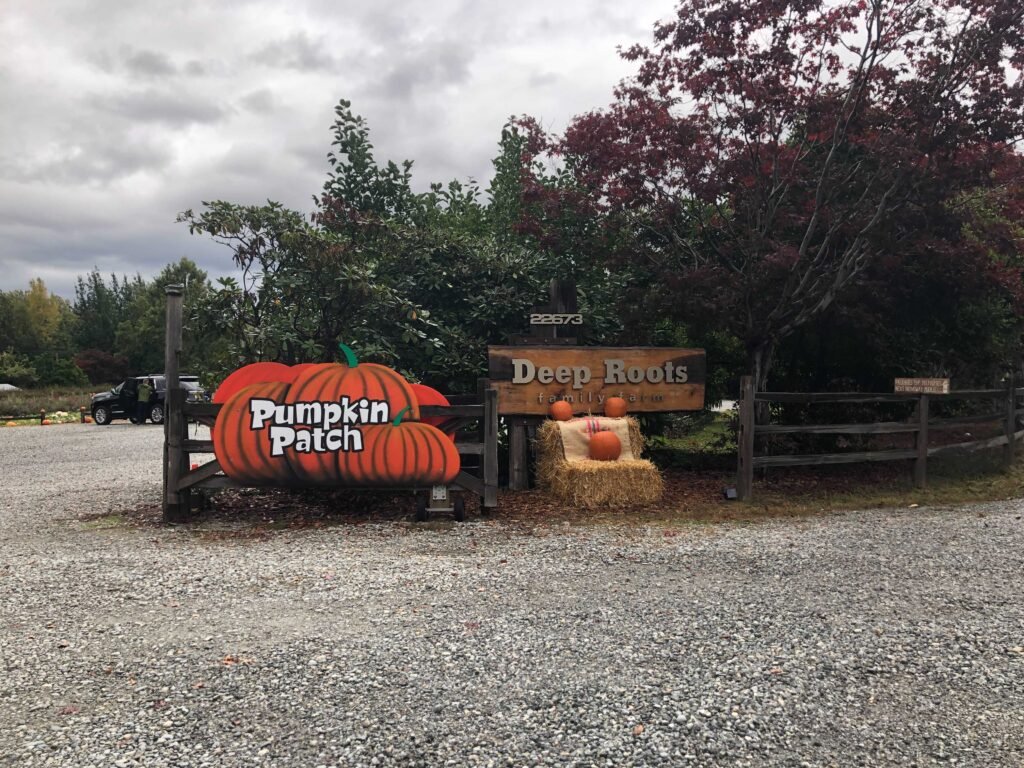 Just eat it
It takes on average about 7 units of fossil fuel to produce 1 unit of food. When I think about the time, human labour, land, and water that goes into growing, harvesting, and transporting pumpkins, it's unbelievable that we just throw them out. Not to mention the additional greenhouse gas emissions they generate when they decompose. 
Many of us don't think twice about discarding our pumpkins after Halloween passes; it's almost second nature. From a young age, I was taught to view pumpkins solely as a decorative holiday commodity. Even though I loved eating pumpkin pie growing up, it never occurred to me that the pumpkin I was carving could also be eaten. Each year my pumpkin would sit outside of our house until it became so soft and mouldy that it was time to place it into the compost bin. 
Over 80,000 metric tonnes of pumpkins are produced in Canada each year but most of these do not get eaten.
After becoming more aware of this rather hidden issue a few years ago, I stopped carving my pumpkins so they remain fresh to eat after each Halloween. There are really endless ways to consume pumpkins – pureed into a soup, stuffed and baked, roasted with vegetables, blended into a smoothie, or my absolute favourite is to make a pumpkin cheesecake. Just about any recipe that calls for canned pumpkin puree can be substituted with fresh pureed pumpkin. Just be sure to strain out any excess moisture if boiling or steaming as it tends to be quite wet while canned pumpkin is on the denser side. I typically make a big batch of pumpkin puree and freeze them in portion-sized containers to use throughout the year.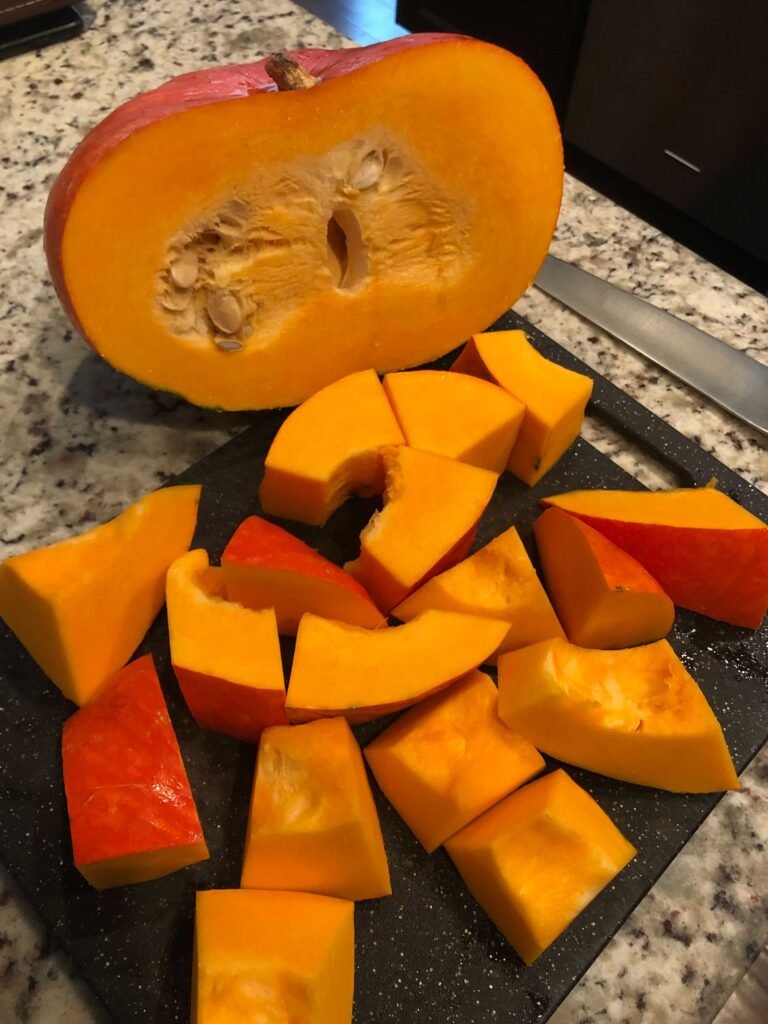 Last but not least, don't forget to give the seeds some love too. Rise and air dry them before you season them with your favourite spices and toast them in the oven for a nutritious and crunchy snack. If you're like me and you start to prepare for Christmas as soon as Halloween is over, a great craft activity to do with your children or friends is to make Christmas tree ornaments with the pumpkin seeds, such as threading them to hang or glueing them into a poinsettia.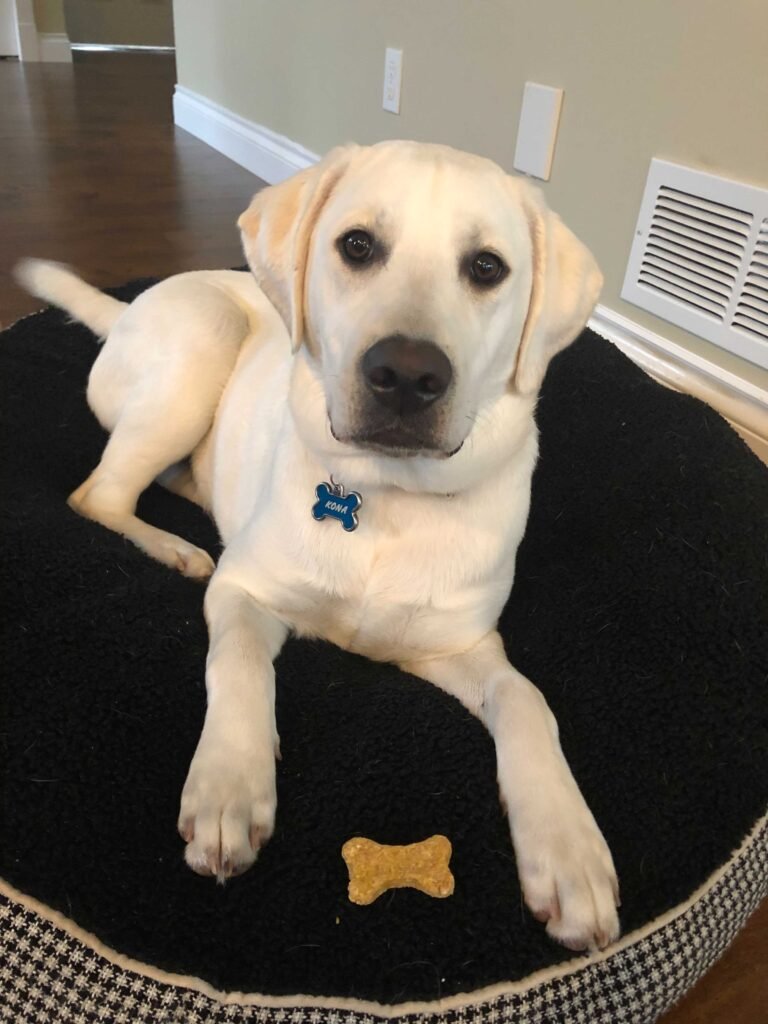 Feed it to your dog
Not a pumpkin fan? Not to worry because it's very likely that your dog (or your friend's dog!) will love them. Since I have 3 pumpkins to eat this year, I wanted to get a head start and made some pumpkin biscuits for our dog, Kona, last week. Adapted from this recipe, I started off by chopping the pumpkin into large chunks and steaming them on the stove until very soft. Then I pureed the pumpkin in the food processor along with oat flour, wholewheat flour and eggs. I shaped the sticky dough into fun shapes and baked them in the oven until the edges were golden. The verdict? Kona loved them.
What you can do
This year I encourage you to eat your leftover pumpkins or make dog treats. If these options aren't available to you, there may be a donation drop-off near you. Many animal sanctuaries, wildlife rehab centres, and hobby farmers will happily take your leftover pumpkins to feed their animals. In previous years, Nada Grocery in Vancouver has run a Pumpkins for Pigs campaign for anyone to drop off their pumpkins at the store between Nov 1 to 3. Keep your eyes out for their announcement this year!As a last resort, place your pumpkin in your organic compost bin to avoid sending it to the landfill. Reducing food waste is an easy and effective way we can collectively fight food insecurity and take climate action.
When food rots in landfill, it generates methane, which is a greenhouse gas 28 times more powerful than carbon dioxide.