22 Jun

Turning recovered food into restaurant-quality meals for people in need

To mark International Volunteer Day, FoodMesh pledged 150 volunteer hours to food security organizations in our communities. This series goes behind the scenes of the teams' experience at those organizations.

If you looked at the photos of the meals prepared in A Better Life Foundation's kitchen, you would be forgiven for assuming they came straight from a Michelin star restaurant. Because the meals that recovered food chef Eileen Stanley cooks up are nothing short of a work of art. And I can tell you from first-hand experience, that they taste as good as they look.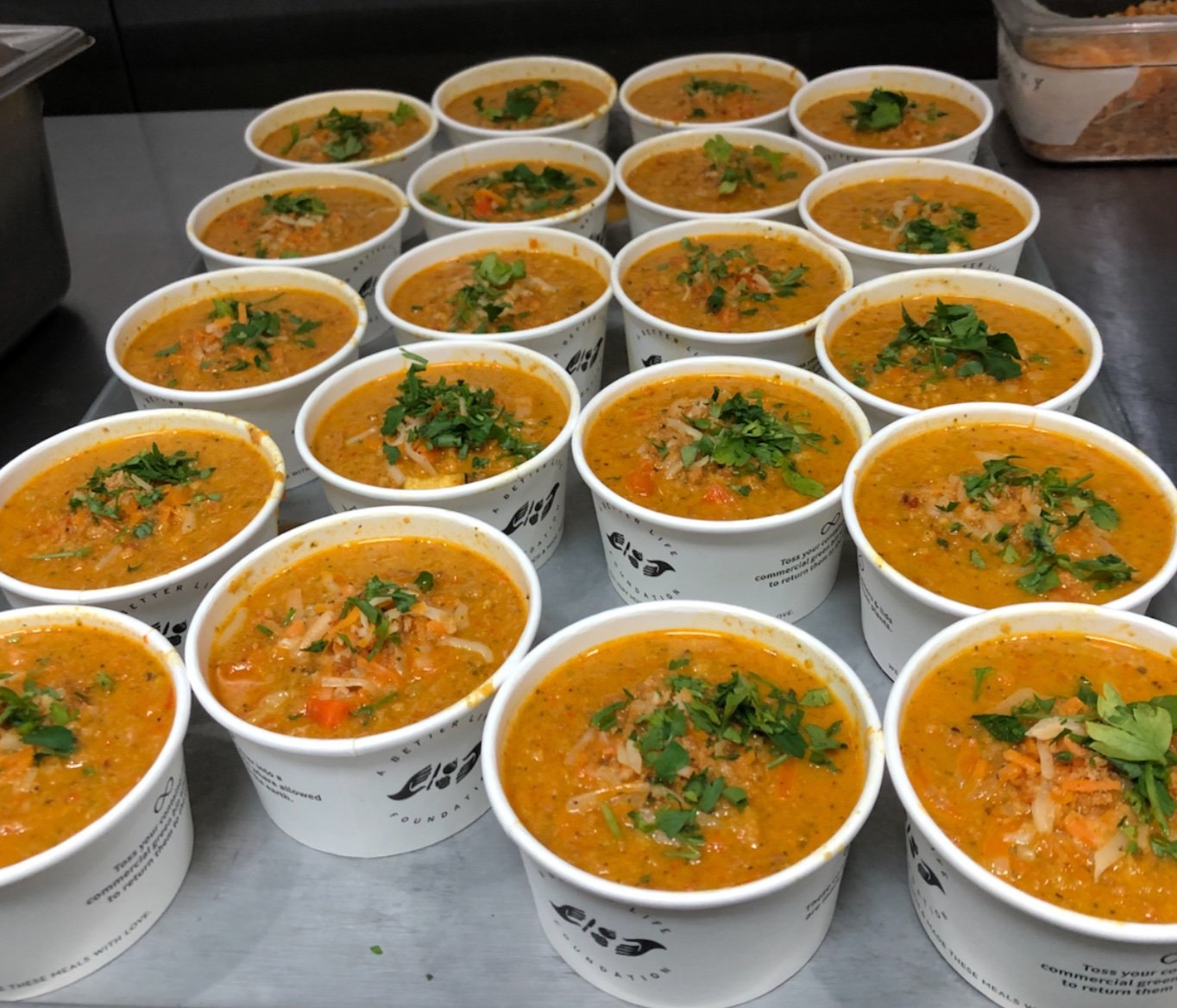 A Better Life Foundation, headquartered in the iconic Save On Meats building on Vancouver's West Hastings, is a much-needed organization. Its food security programs provide thousands of healthy and hearty meals for residents of Vancouver's Downtown Eastside every day of the year, without exception.
Eileen is the dedicated chef for one of its newer programs, Waste Not, Want Not, for which she prepares restaurant-quality dishes for local residents by repurposing food that Urban Fare Shangri-La and IGA of BC on West 4th Avenue are no longer able to sell. It's with her I'm lucky enough to spend my volunteer shift.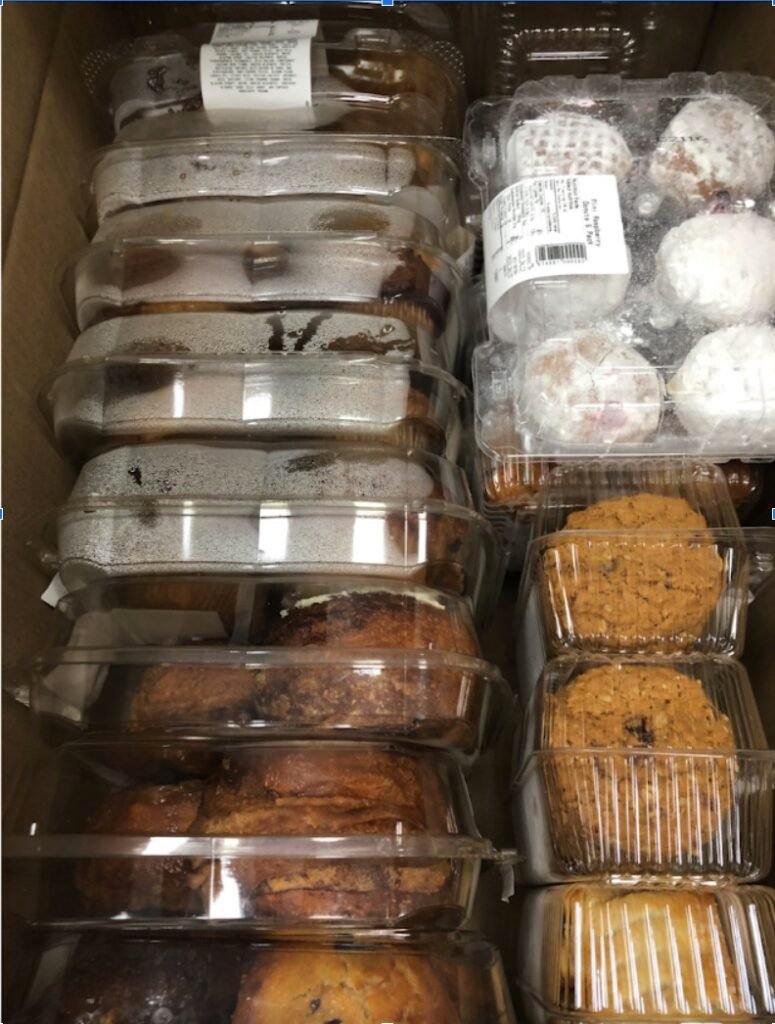 Five days a week, Eileen receives boxes and boxes of donations from these two stores through FoodMesh's Retail Food Recovery Program – up to 100lbs some days – which include everything from baked goods, deli items, meat, dairy and fresh produce. It is boxed up and given to A Better Life Foundation, either because it is bruised or is close to its best before date and thus can no longer be sold, even though it is still perfectly edible.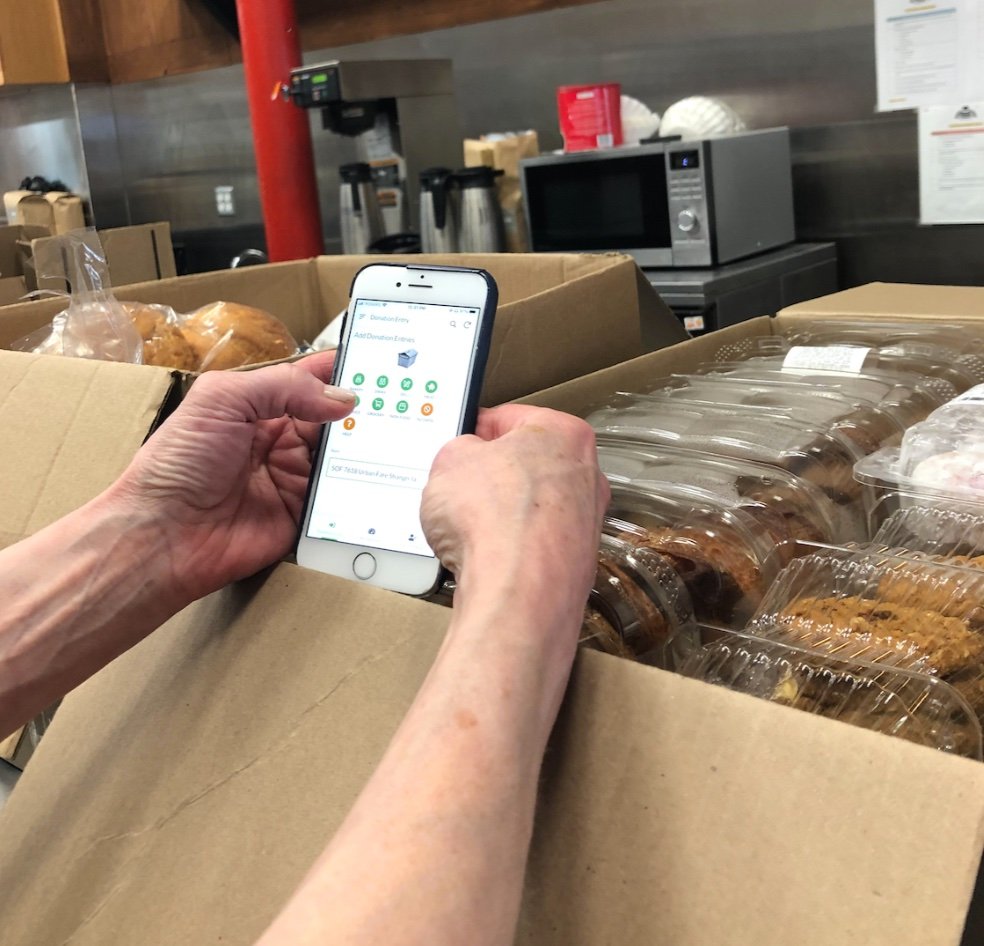 Eileen carefully weighs and sorts the food, separating what she can use to prepare meals from the food she can share directly with local outreach organizations that support mothers and their children, seniors, indigenous groups and street-entrenched youth – around 25 in total. I'm struck by how much care and attention she puts into ensuring that each organization on the roster is given the food that best matches the needs of its demographic of clients. "Deli items and baked goods are great for Sister Square because they don't have any kitchen facilities to cook food, so they can be handed out as they are," she explains to me.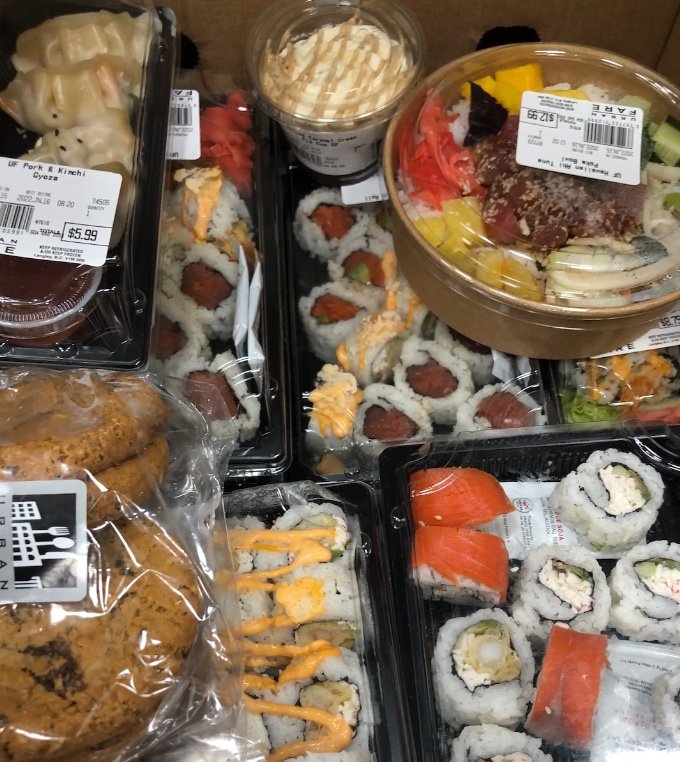 Eileen has no idea what donations she is going to receive from one day to the next, so she has to be incredibly quick and creative to decide how to turn her daily haul into a dish while it is still good to eat. My mouth salivates as I'm told past meals include Aloo Gobi on rice and barley risotto with beef and mushroom. I was blown away to hear that Eileen rarely cooks the same dish twice, so each day she is inventing a new meal on the fly, based on the unique combination of ingredients she has to work with – something only the most skilled chefs can master.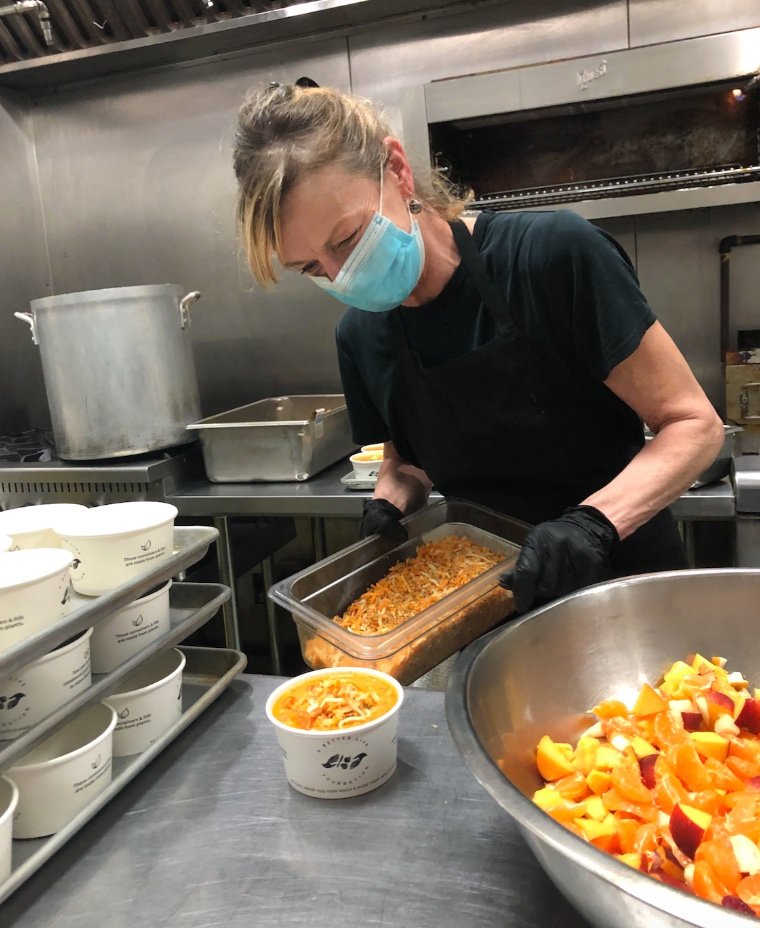 Today, she was working her magic to prepare a farmer's sausage chowder. This hearty dish was made using ground up sausage, red pepper, carrots and a slew of other vegetables that Eileen received in her donations from the day before. The smells the chowder emitted were intoxicating. Meanwhile, I worked alongside Community Engagement Coordinator, Cassandra DePetrillo, to turn a collection of slightly bruised mandarins, pears, nectarines, raspberries and fresh mint and strawberry yogurt into 25 individual portions of fresh and tasty fruit salad.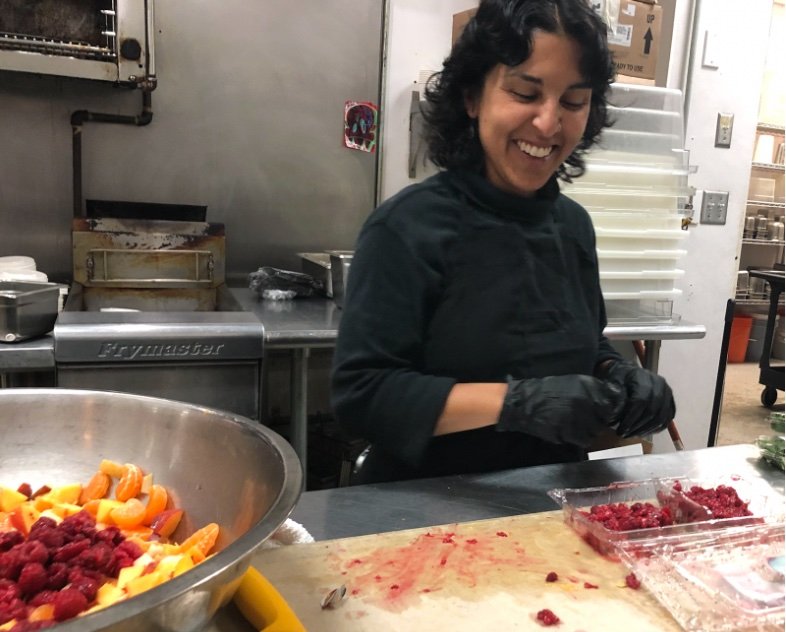 This meal was bound to Bette's Boutique – a non-profit organization that provides local women and children with free, safe and dignified access to food, personal items, clothing and home goods. The opportunity to see this kitchen in action, and the pure quality of dishes that came from recovered food, was nothing short of astounding. What a privilege it was to be part of it for a day. 
Learn more about this incredible organization and what they are doing to combat food insecurity and how you can support their work.
This is a great example of the Metro Vancouver Food Recovery Network in action.
The Metro Vancouver Food Recovery Network is designed to help organizations quickly and easily divert their surplus food to organizations that can put that food to its highest-end use. Learn more and join the network.
Join the Metro Vancouver Food Recovery Network
Are you a retailer? Find out how we can help you maximize the impact of your unsold food.
If you are a charitable organization, learn about how you can get a supply of fresh food donations for your programming.
Written by Megan Czerpak, Head of Communications at FoodMesh