14 Jun

Get to know: Surindra Sugrim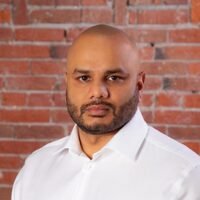 Meet Surindra, FoodMesh's Community Engagement Manager. Surindra works closely with our charity partners, matching them to stores participating in our Retail Food Recovery Program.
Find out who inspires him, what he enjoys most about his work and how he turns leftovers into a whole new meal.
Year you started working at FoodMesh
In November 2019 as a part-time consultant. In 2020, I became a full-time employee.
What you do at FoodMesh in 10 words or less
I bring charities into the FoodMesh world, opportunity matching.
The top three values that drive you
Sustainable development and breaking new grounds

Constant growth and self-improvement

Social justice, poverty alleviation
Your favourite thing about the job
Aside from the direct work of vetting charities and bringing them into the program, I love knowing that the donation opportunity provided allows them to feed more people and grow their program by matching them with reliable and consistent donations. It's rewarding to hear that charities are able to expand their reach because of the ongoing donations they receive.
Your favourite way to use up food in your fridge
By using fresh, quality ingredients and adhering to proper food-safe practices, and taking food hygiene to another level, I find that cooked meals can last much longer than usual. If this fails, reheating and adding a fresh pinch of salt, something acidic, and something fresh (herbs and seasoning), you have a new meal with a new taste.
The last resort is to get creative, a leftover veggie stir-fry can be turned into an awesome wrap or tasty fried rice. Top it off with a fried egg or your choice of protein and you have a whole new dish!
How you like to recharge
Biking, hiking, music, dancing, seeing friends, and of course – a lazy day at times.
Your favourite quote
"The true measure of an individual is how he treats someone who can do him absolutely no good."
What makes you laugh
Internet memes. Democratizing humour one post at a time.
Who inspires you, and why
The quiet unsung heroes. There are people we meet every day and we could never know their struggles. They may not be famous and not recognized for their accomplishments, but I have grown to appreciate these individuals. However, if I have to pick someone who is well-known? Elon Musk.
The most important lesson you've learned in your career to date
ALWAYS use your failures and challenges as opportunities for learning and growth.
The best advice you were ever given
My maternal grandmother said to me one time, 'your material possessions can always come and go. What's inside your head and heart, no one can ever take that away.'
If you could eat only one cuisine for the rest of your life, it would be…
I get bored easily when it comes to food, so this is really tough to answer. The most I can say is that I need a 'spice fix' a couple times a week, namely Indian food. Outside of this, I'm a huge fan of Mediterranean and Asian cuisine.
Like this? Get to know other members of the FoodMesh team!
Get to know: Aiko Uda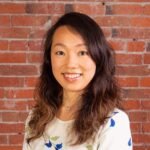 Get to know: Eric Douglas