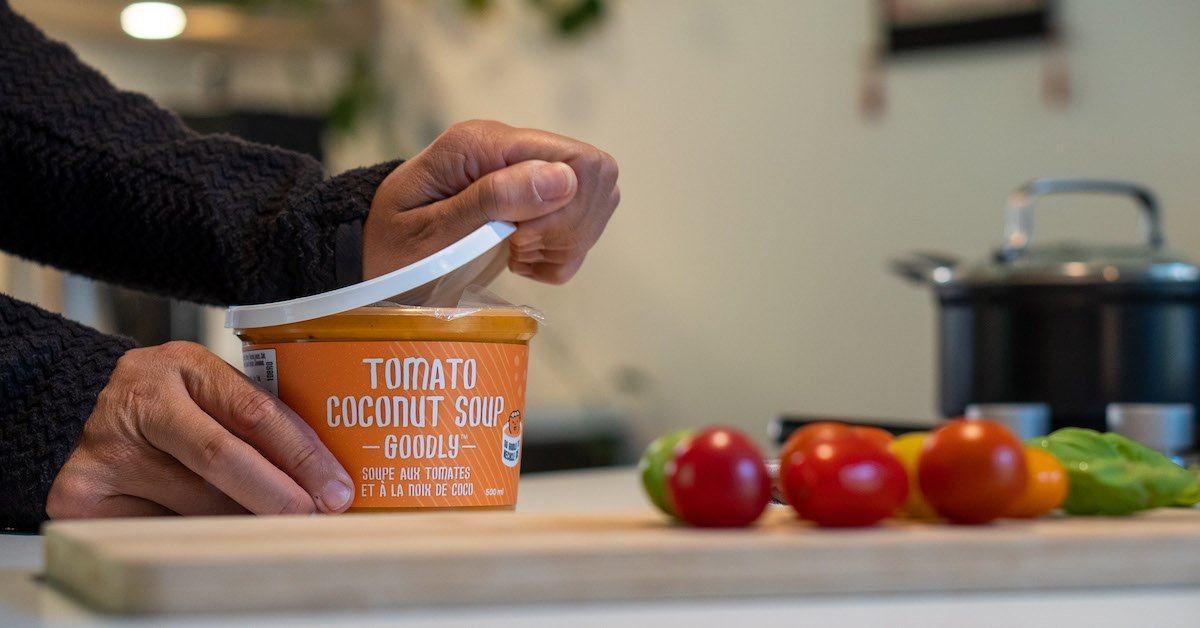 22 Mar

Spotlight on: Goodly Foods

In support of the Metro Vancouver Food Recovery Network, this spotlight series shines a light on businesses in the region that are finding innovative ways to upcycle surplus food – turning food that would have previously been discarded into a whole new product, and creating new value in the process.

Goodly Foods Society was founded on a simple mission: to turn perfectly good surplus food into nutritious, delicious and affordable soups while giving people with barriers to traditional employment the opportunity to earn a living wage. And since it served up its first soup in January 2019, that's exactly what it's been doing.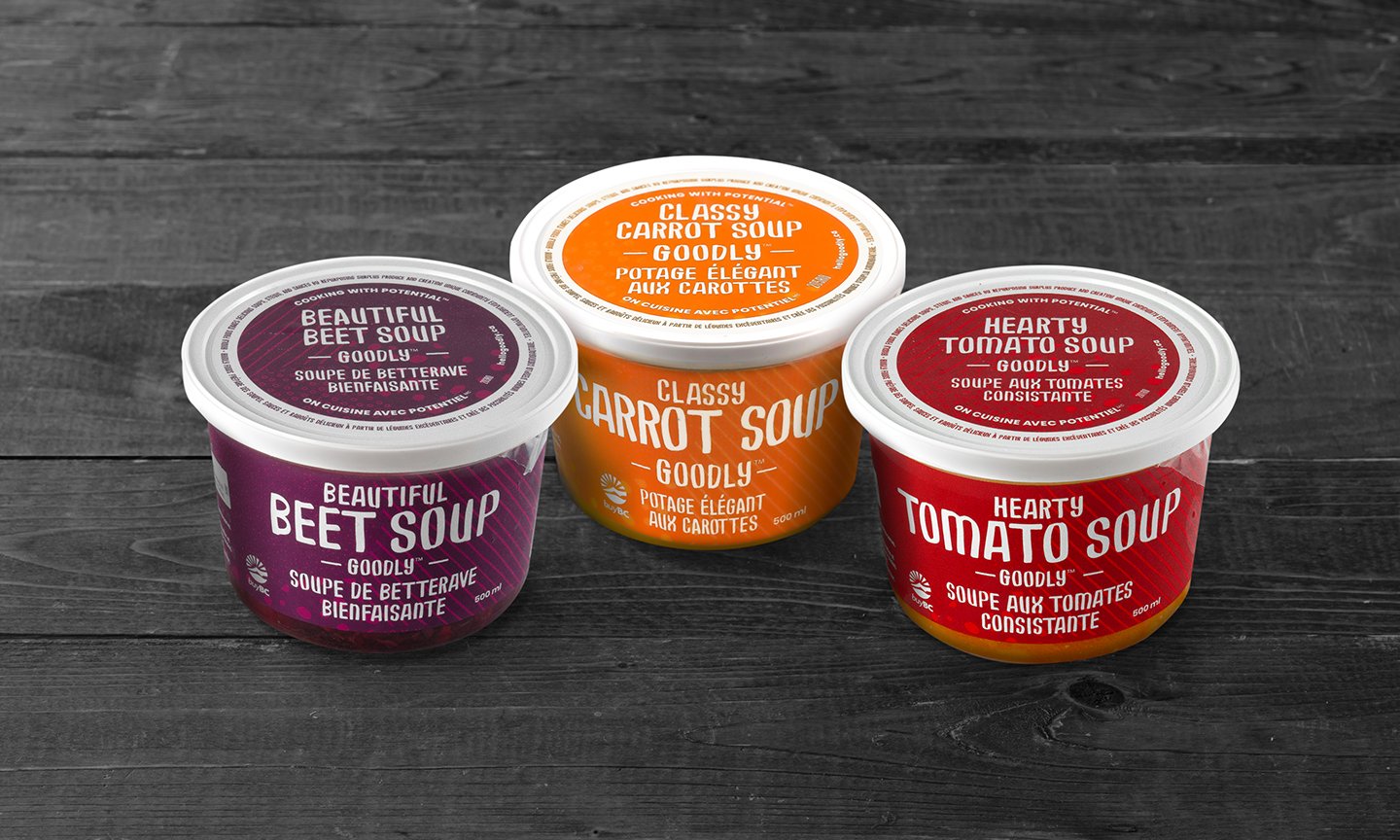 To date, this small but mighty organization has cooked up a total of 147,826 litres of soup, repurposing 95,855 kilograms of produce that would otherwise have ended up in waste streams. Its kitchen has provided 17,924 hours of supported labour to HAVE Culinary Training Society graduates as well as clients from a local halfway house.
"We are able to give people the chance to flourish again," explains Aart Schuurman Hess, CEO and C0-Founder of Goodly Foods (together with Yuri Fulmer).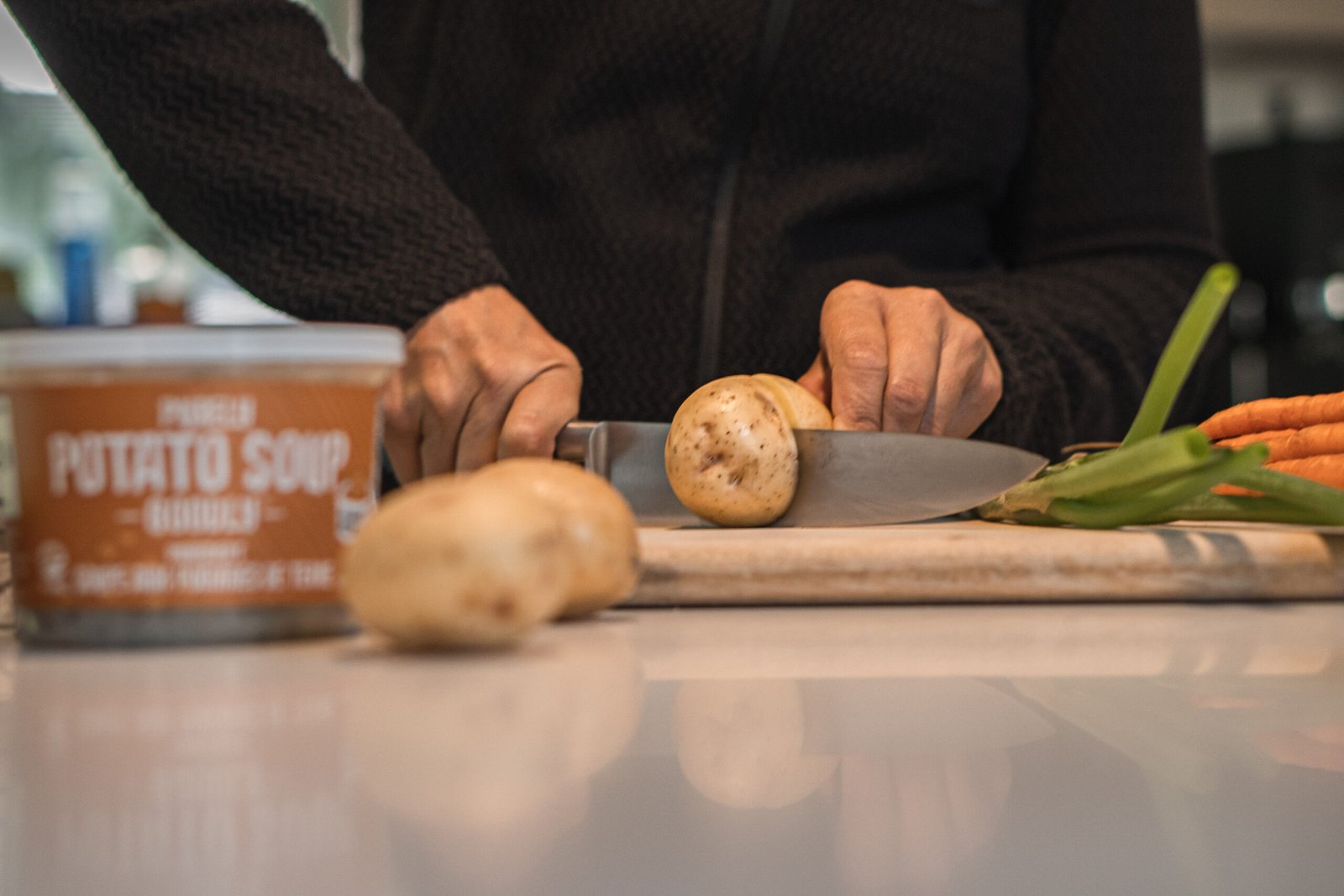 Vancouver-based Goodly Foods gets its supply of surplus food – misfits, offcuts and ugly produce – mainly from local farmers and food processors in Delta, Surrey and Richmond, including BC Fresh farms, Central Foods and Fresh Start Foods. Their surplus supply could include anything from broccoli stems to frozen diced onions. 
"The quality of the ingredients we get is excellent," says Aart. "Yes, tomatoes are sometimes a bit green or have a funny 'nose' sticking out of them, or they vary in size. But that doesn't impact how they taste in soup!"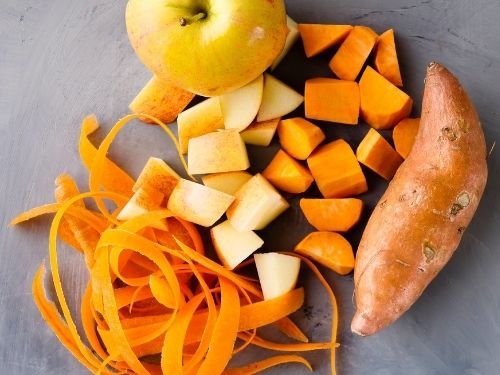 The farmers and processors are very happy to share their surplus produce with Goodly Foods. "They understand what we are doing and are incredibly supportive," says Aart. "BC Fresh deserves kudos for allowing us to work with their farmers." 
Goodly Foods soups are stocked in a number of local grocery stores, including Whole Foods and Spud.ca, but of course, getting (and staying) on the shelves is a competitive business, especially as the demand for soups fluctuates with the seasons. "We quickly discovered that diversifying is important," explains Aart.
So Goodly Foods has had to be creative about new ways of creating a consistent demand for its surplus food products. Most recently, it announced a partnership with Northern Health to provide its line of soups in BC hospitals and care homes. Its soups are also served at residences at UBC, SFU, as well as Fraser Health hospitals and care homes. 
To learn more about Goodly Foods and how you can support its mission, visit its website.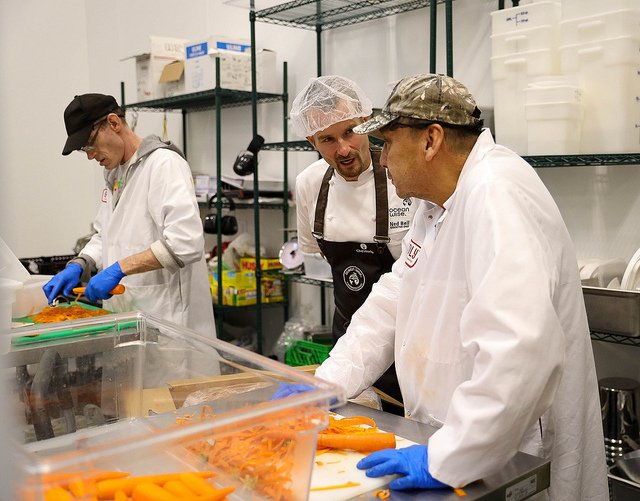 Join the Metro Vancouver Food Recovery Network
Be part of a growing community of organizations that are coming together to help ensure that no food unnecessarily goes to waste.
Join the network
Written by Megan Czerpak, Head of Communications at FoodMesh