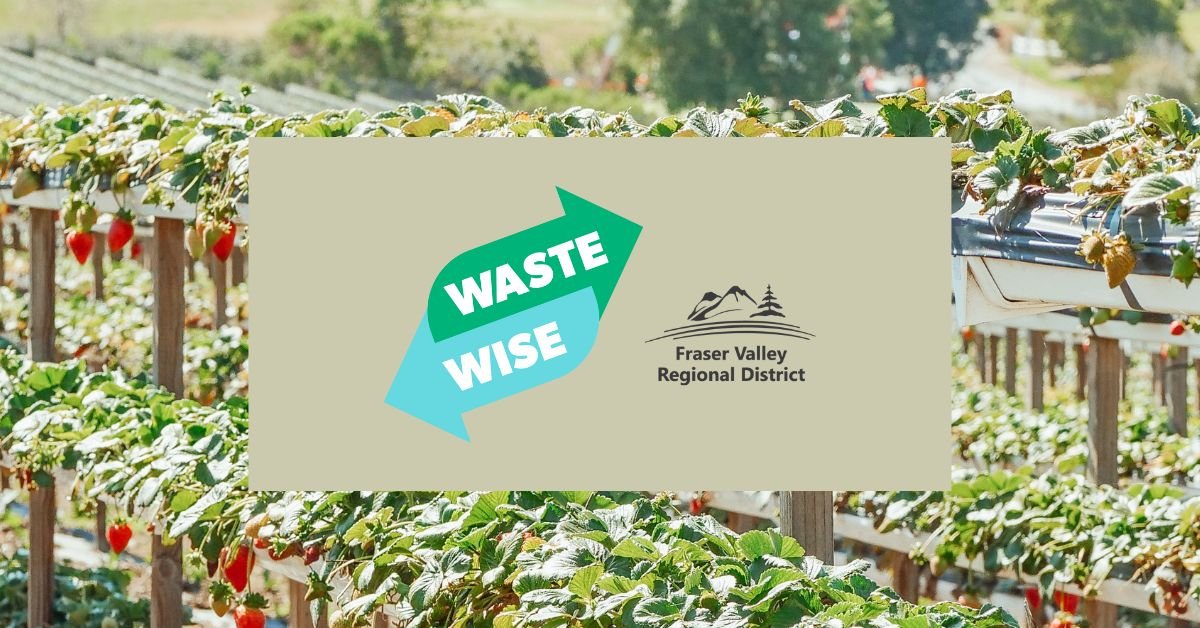 16 Feb

Why businesses in the Fraser Valley are being asked to "Sort It Out"

When was the last time you threw food scraps into your garbage bin? Did the leftovers from last night's meal end up there? How about the furry pepper you just found in your fridge or the eggshells from your breakfast?

The Fraser Valley Regional District (FVRD) conducted a waste audit in 2015, which revealed that food waste makes up over 40% of residential garbage. That's just under half of what you see in your bin. 

Now imagine the volume of food waste that is being generated every day by food businesses – retailers, restaurants, catering companies, hotels – to name a few. They are not just throwing away food scraps and products that have gone off, they are having to discard industrial volumes of food because it is close to its sell by date, has a typo on its packaging, was overordered, has aesthetic imperfections or because consumers have or are likely to reject it for whatever reason. 

Think of the potential of that discarded product. Perfectly good (albeit unsalable) food could be diverted to charitable organizations to help feed people in need; the food no longer fit for humans could go to the livestock farmers in the area to feed their animals; the too-ripe-for-retail fruits could be reworked and turned into a whole new product, like jam; the food that is too far gone could be converted into biofuels and used to create energy or turned into nutrient-rich compost for the many growers operating nearby. 

Currently, much of that unsalable food is not being put to good use, but rather, is being sent to landfill. The audit found that compostable organics were the highest contributor to the FVRD waste stream, and comprised as much as 34.43% of waste generated by the industrial, commercial, and institutional sectors.

Compostable organics were the highest contributor to the FVRD waste stream and comprise as much as 34.43% of waste generated by the industrial, commercial, and institutional sectors.

The fact is, wasting food is costly to businesses. Food that is sent to garbage has been paid for three times: when purchased, when stored and prepared, and then when thrown away. Finding alternative uses for that unsalable food can be cost-effective (for example, many restaurants and food services report cost savings by reducing their regular garbage service and reducing their food waste). 

Wasting food is not only costly in monetary terms – it is having a catastrophic impact on our environment. When organic material breaks down inside a landfill site where there is no oxygen, it generates methane, which is a greenhouse gas 28 times more powerful than carbon dioxide. 

Of course, this problem isn't isolated to the Fraser Valley, it's very much a global problem. If food waste was measured as a country, it would be the world's third-worst emitter of greenhouse gasses (after China and the US). However, the FVRD is amongst a number of regions in Canada that are taking a stand against this, by implementing a bylaw to divert food waste away from landfills.

The FVRD solid waste bylaw came into effect on April 1, 2020. It applies to all areas of the region and all types of waste except for demolition, land clearing and construction waste and hazardous, agricultural, biomedical or liquid waste. The strain that COVID-19 put on the region's businesses and residents meant it wasn't enforced, until now.

Education is key if the FVRD is to reach its goal of diverting 90% of compostable and recyclable waste away from landfills by 2025. This year, FVRD is asking all businesses and residents to be Waste Wise and "sort it out" before disposing of waste and encouraging them to divert it to higher-end uses, compost or recycling.

Food that is sent to garbage has been paid for three times: when purchased, when stored and prepared, and then when thrown away.
Resources to help you be Waste Wise
The FVRD has teamed up with FoodMesh to help organizations in the region find alternate uses for their unsalable food. 
You can join the 182 organizations in the region working with FoodMesh to divert their unsalable food to charities and farmers in the area. So far, these organizations have collectively: 

Diverted 2.3 million KG of food away from landfill

Created the equivalent of 2.8 million meals in food donations

Saved 4.4 million KG of C02 emissions

Food businesses with ad-hoc surplus food
If you have large quantities of surplus food on an ad hoc basis, sign up to FoodMesh's Marketplace, and get connected to a network of verified organizations to take that food. You can choose to either sell it at a discounted price and recover some of your costs, or donate it to a charitable organization.
Learn more about the Marketplace
Retail Food Recovery Program

Retailers: divert your unsalable food to higher-end uses
Whether your priority is reducing the volume of your surplus food or ensuring it gets put to good use, FoodMesh's Retail Food Recovery Program can help you. Get connected to a network of donation recipients to take and use your unsalable food, 7 days a week, and get data on the food you are donating, to inform your buying choices in the future. 
Learn more about the Retail Food Recovery Program
Attend a community meeting
Learn about some of the ways you can put your unused organics to good use
You are invited to join an upcoming event for food businesses, to introduce you to the different types of service providers to help you comply with this bylaw. Whether it's how to divert edible food to charities, or inedible food to farmers, upcyclers, or compost haulers, this event will help you get connected and get started. 
FVRD's Waste Wise website has a list of resources to help support businesses to reduce waste going to landfills, based on where in the region your business is located.
Resources for businesses and institutions
Fact box
The FVRD solid waste bylaw came into effect on April 1, 2020

The bylaw aims to divert 90% of compostable and recyclable waste away from landfills by 2025 

It applies to six municipalities (Abbotsford, Kent, Chilliwack, Harrison Hot Springs, Hope & Mission) and eight electoral areas (A-H)

The people impacted by the bylaw include:

Residents of single-family homes

Residents of multi-family complexes (apartment buildings, condos, senior homes, etc.)

Owners or managers of commercial businesses (restaurants, retail stores, etc.)

Owners or managers of industrial buildings (manufacturing, processing buildings, etc.)

Owners or managers of institutional buildings (offices, schools, libraries, etc.)

Owners or managers of entertainment venues (sports arenas, movie theatres, community halls, etc.)

The bylaw applies to all types of waste, with the exception of:

Demolition, land clearing, and construction waste

Biomedical and liquid waste

Hazardous waste

Agricultural waste

Waste originating from First Nations Reserve land

Other areas in BC that currently have organic waste separation in effect include:

Capital Regional District

Cowichan Valley Regional District

Metro Vancouver

Regional District of Nanaimo

Squamish

Whistler

City of Terrace
Written by Megan Czerpak, Head of Communications at FoodMesh