13 Mar

How Fresh St. Market's partnership with Surrey-based charity is changing peoples' lives

Nestled in the heart of Surrey's Fleetwood Park Village is Fresh St. Market. While it looks like a regular grocery store from the outside, on the inside this store is performing little miracles every day by providing fresh food donations to people in need – both in Surrey and far beyond.

When staff from this store come across food they can no longer sell, either because it is close to its best-before date or has aesthetic imperfections, they carefully box it up, ready for collection. At 10 am sharp, seven days a week, a volunteer from Varad Ashram Inter-Cultural Service Humanitarian World Association, also known as VISHWA, picks up that food and brings it back to its office-turned-food distribution centre in Holly Park Lane.

As many as 12 local outreach organizations, including a Gospel Apostolic Pentecostal Church in Burnaby, a Buddist temple in Surrey and the Lions Club, visit VISHWA's food hub to collect the items they need to help feed vulnerable members of their communities. Gary Sugrim, the man at the helm of VISHWA's food program, also drops off food to a number of other low-income communities – some nearby, others as far afield as Boston Bar – a small community located halfway between Yale and Lytton.

"I can't thank Fresh St. Market enough for this food. It's doing such good in our community," says Gary. Every month, VISHWA collects around 2,000 – 3,000 KG of food donations from Fresh St. Market, including fresh produce, baked goods, deli items, dairy, meat and seafood products. "Every time I arrive at the store, the food is waiting for us, ready for collection and the staff are always ready to greet us with a smile," Gary recalls.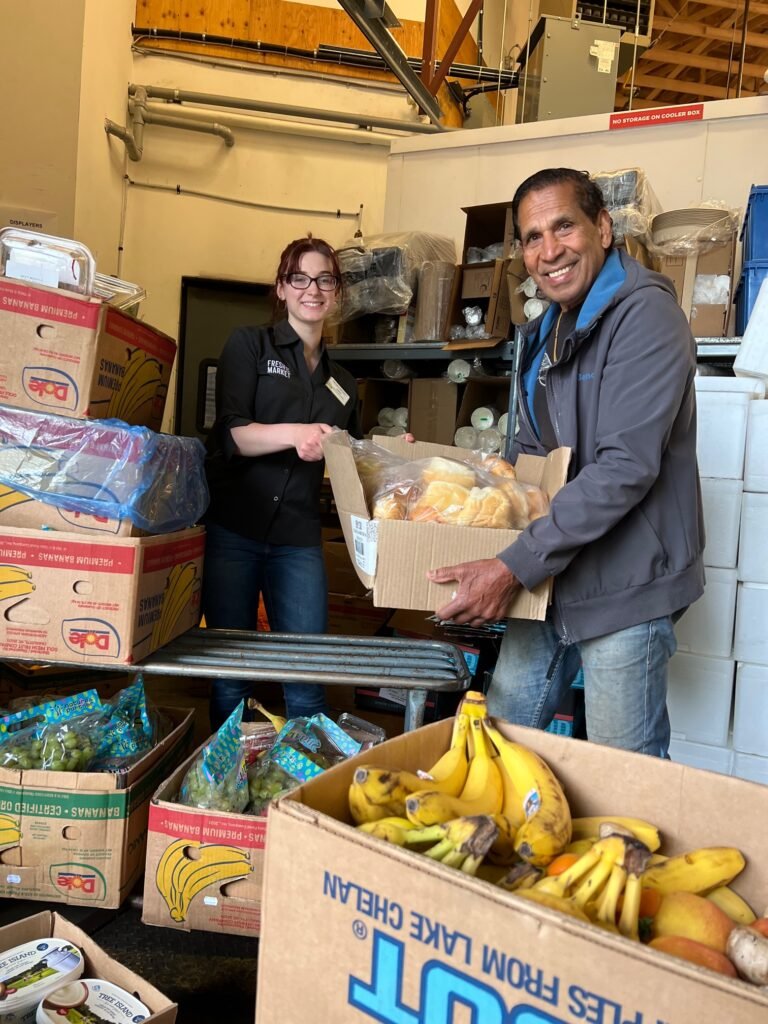 "Doing this kind of work after I retired was always my dream. But it's far more rewarding than I ever imagined," says Gary, as he shares with me a pile of thank you letters he's received from his clients in recent months. "It makes my day to get letters like these."
As one letter reads: "We are a small community of Boston Bar and North Bend, located in the Fraser Canyon, B.C. The nearest grocery stores to us are in Hope, approximately 70 km away. The community is comprised of the elderly, people with disabilities and people on fixed low income. There is a weekly bus service to Hope for grocery runs. The food inflation has caused serious unaffordability for most vulnerable people in the community. Families with children are struggling. We sincerely want to thank Gary Sugrim of VISHWA and contributors for this gracious donation of vital food source for our community."
Since he started working with FoodMesh to collect Fresh St. Market's unsalable food, VISHWA has rescued an enormous 27,847 KG of food, providing approximately 50,230 meals to people as a result. The letters of thanks addressed to Gary and the VISHWA team are as abundant as the donations themselves. 
"We can not thank you enough for this big and great change you have brought in our family. The groceries, milk, fruits that you have been providing us every week has been helping us a lot. We have a little boy and everything coming from you has been a big help for him especially… Looking at our financial struggle right now, you have made our grocery expenses less and we can not stop thanking you for that," reads another letter.
"One of the ladies I deliver food to I have known for a while," Gary recalls. "But I never knew how hard things were for her until I started to deliver food. She is holding down two jobs as a caregiver, but still finds it difficult to pay the rent and other bills and buy expensive groceries. She told me that the groceries she gets helps her family to survive."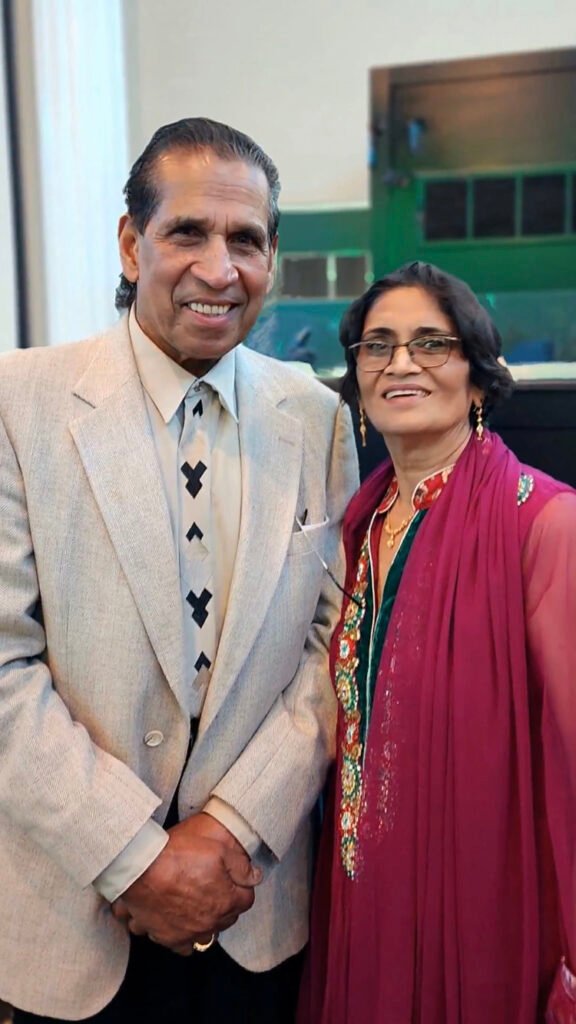 It's not just being able to deliver groceries to people in need that Gary gets so much joy from, it's the relationships he's built as a result: "It's a very close-knit community. So many friendships have blossomed through the work we are doing, connecting people through this food. It's beautiful to watch." 
Despite being in his 70s, Gary shows no signs of slowing down. "The need is too great. If anything, we're looking to grow our work!" Gary tells me. VISHWA's incredible work in the community is not going unnoticed. It was recently recognised by the Consul General of India at an event in January with an award for all it is doing to support the local community. 
What keeps him going? "Even though I have long, sometimes hard days, I can sleep well at the end of it. It's such a fulfilling and deeply satisfying project. I'm so grateful to Fresh St. Market, and everyone who makes this work possible."
Join the Metro Vancouver Food Recovery Network
Are you a retailer? Find out how we can help you maximize the impact of your unsold food.
If you are a charitable organization, learn about how you can get a supply of fresh food donations for your programming.
Written by Megan Czerpak, Head of Communications at FoodMesh