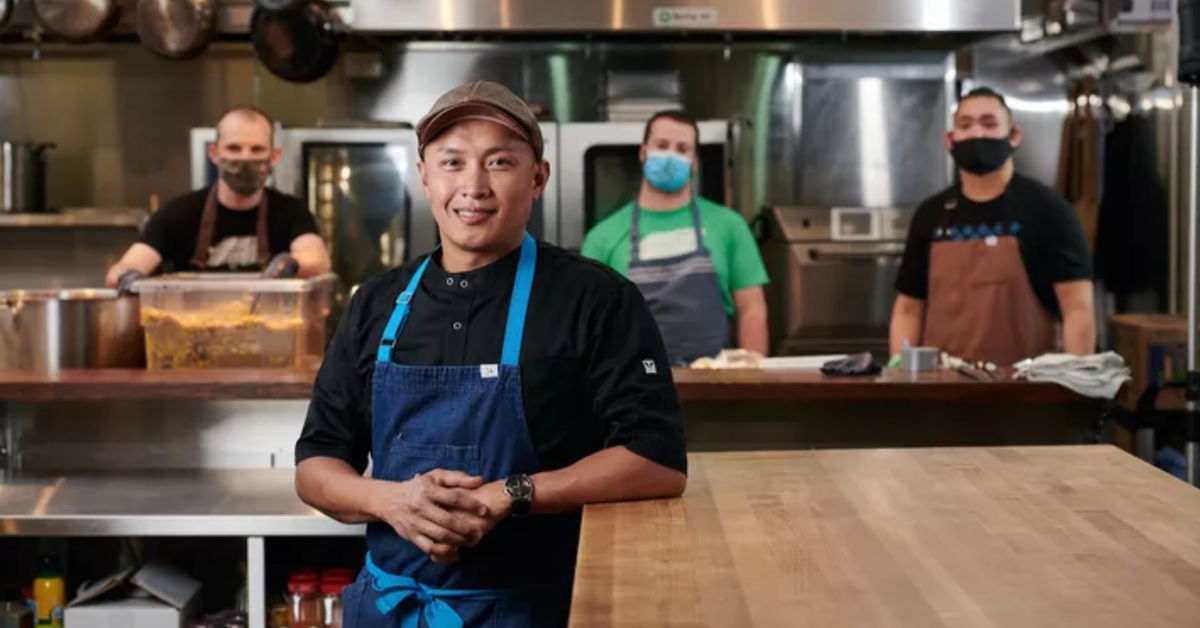 16 Jan

Spotlight on: Chef TJ Conwi

In support of the Metro Vancouver Food Recovery Network, this spotlight series shines a light on businesses in the region that are finding innovative ways to upcycle surplus food – turning food that would have previously been discarded into a whole new product, and creating new value in the process.

Chef TJ Conwi is not your regular chef. As well as serving exquisite meals to Vancouver fine diners, for the last three years, he has been using surplus food from grocery stores and food service supplier overstock to create nourishing meals to feed the city's most vulnerable residents.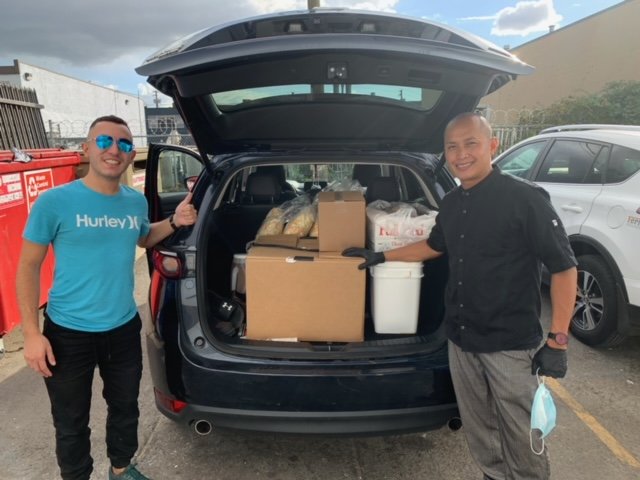 "We started this meal program as an emergency response to COVID-19, when the restaurant industry was forced to shut down," Chef TJ explains. 
Almost three years and 250,000 meals later, Chef TJ and his team at Ono Vancouver are providing regular hot restaurant-quality meals to six local charities to distribute to residents of Vancouver's downtown eastside, including YWCA (Crabtree Corner), Directions Youth Services, Aboriginal Front Door, Kilala Lelum, Health Initiative for Men, and Tamura House.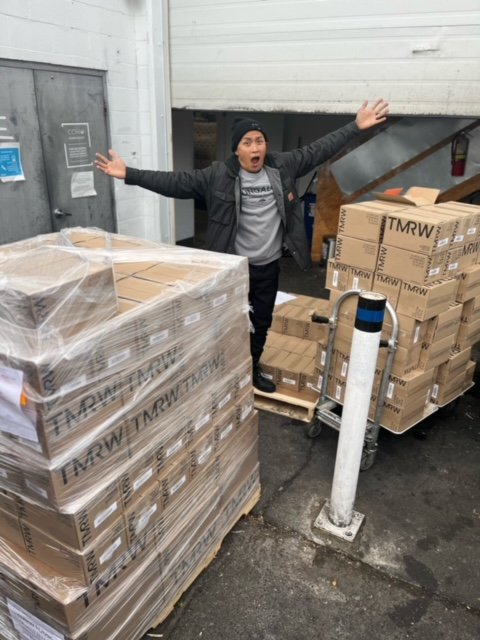 He explains: "If we can focus on creating the meals, then we can give the charities some time to focus on the healing. They're the ones doing the incredible work. We just hope to make it a bit easier on them."
When TJ hears of surplus food in the area that is up for grabs, he works with the volunteers at Vancouver Food Runners to pick it up and bring it to his kitchen. His team then transforms it into a wide range of meals, ready for Vancouver Food Runners to collect and deliver to the six partner charities. A box of soft mushrooms that landed in his kitchen recently was transformed into a hugely popular cream of mushroom soup.
"It means a lot to people to be served food with a chef's touch. It shows them that people really care about them," says Chef TJ.
While the program was initially developed in response to the pandemic, Vancouver's affordability crisis means that those struggling with food security continue to rise, and the demand for Chef TJ's free meal program is as high as ever. But the program is getting increasingly challenging to maintain.  
"Funding for pandemic-related initiatives has long dried up and the cost of food is soaring," Chef TJ explains. While at least 75% of the food he prepares uses surplus products, he is still required to purchase staple items that he can't get through donations. "Pre-pandemic, a case of pasta cost $35. Now it's almost $70. I used to pay $33 per case of rice, and now that's shot up to $70. For every community meal I make, I am paying $1.50 out of pocket and we usually make at least 1200 meals a week."
In an effort to secure the survival of this much-needed community meals program, Chef TJ is preparing to open ReRoot – a kitchen dedicated to creating a lineup of affordable chef-curated sauces, soups, and convenient pre-made meals for sale at local stores. His team of chefs will be using local surplus food items to make the products, and use any revenue from the venture to fund the free meals he provides to the people who really need them. 
The kitchen is due to open in the coming months. 
How you can support Chef TJ's work
Join the Metro Vancouver Food Recovery Network
Be part of a growing community of organizations that are coming together to help ensure that no food unnecessarily goes to waste.
Join the network
Written by Megan Czerpak, Head of Communications at FoodMesh